Bouquet All Day
It's scientifically proven that being around fresh flowers boosts mood. The Fairgrounds Southern Ideal Home Show wants to help guests bring more joy into their lives (and homes) with live demos and floral ideas from the Southern Chapter of the American Institute of Floral Designers. Learn how to make fresh flowers a part of your daily life with tips and tricks from local experts in Booth 922 in the Jim Graham Building.
In the meantime, here are some fool proof hacks to design a fresh floral bouquet:
Pick Your Petals. The first step, pick a color scheme. That can be as simple as browsing the seasonal flower selection at a local grocery or farmer's market and choosing what catches the eye. Pick colors that work together. For example, varying hues of the same color can be a foolproof match.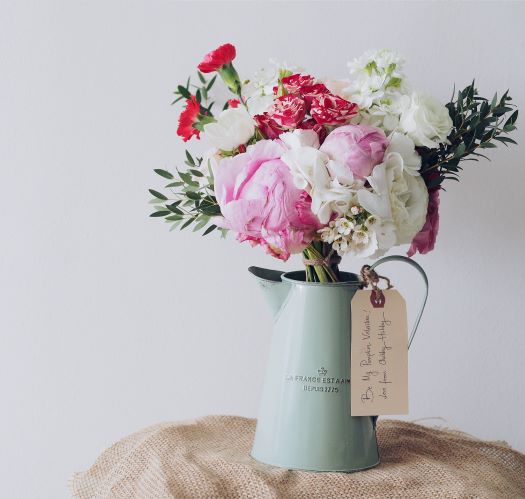 In Season. Popular fall blooms include dahlias, zinnias, scabiosa, marigolds, gerbera daisies, gladioli, chrysanthemums and roses.

Creative Containers. A basic glass vase is classic, but to create an eye-catching arrangement consider alternate containers for your arrangement. A ceramic pumpkin, mason jars, pitchers, wicker baskets – all can be used as pretty containers. For a unique container, be sure to line with plastic or insert the flowers inside Tupperware before placing in container. If there are gaps showing, fill in with moss or another filler. Tip: thrift stores are a great and affordable resource to find vases and unusual containers.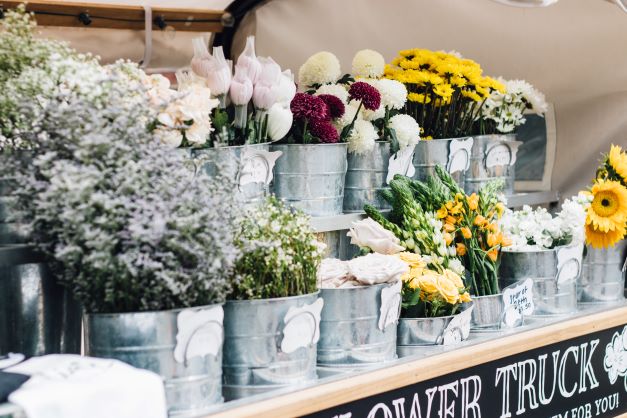 Pre-Prep. Start by removing extra leaves and damaged petals from stems. Once the stems are cleaned up, make a diagonal cut to the bottom of the stems. Put the trimmed stems into the container with flower food. Fun fact: some florists and flower fanatics add Sprite or 7 Up to water to extend the life of fresh flowers – the acid and sugar act as a preservative.

Ace the Arrangement. To make sure flowers are more secure and give yourself a placement guide for the stems, use floral tape (found at any craft store like Michaels, usually under $5). Create a grid with the tape over the mouth of the vase. Stick the stems through the holes of the grid to keep them in place.

Sep 8, 2021, 14:00 PM