SCAM ALERT FOR EXHIBITORS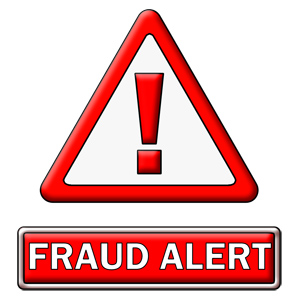 As per our privacy policy, Marketplace Events is a permission-based email sender. We do not share, rent, or sell any email lists.
Welcome to Your Exhibitor Kit
Video coming soon!
Exhibitor Kit
Start here: click this link for the complete Exhibitor Manual (COMING SOON)
Decorator Service Manual (Pre-Show Discount Order Deadline: TBD - COMING SOON)
Free Wi-Fi: State Fair Vendor Network Password: (COMING SOON)
High Speed Internet: $175 per connection, email erinc@mpeshows.com to order no later than Friday, September 1, 2023 (no orders will be accepted after this date or on-site during move-in, no exceptions)

Electrical: Basic electrical service is complimentary but must be ordered by emailing erinc@mpeshows.com with your booth number, company name, and whether you need basic or advanced electrical (charges apply for advanced electrical)
Water: If you need access to water or a drain for your exhibit space (filling hot tubs, watering plants, etc), please request it in the show office in the Jim Graham building (free of charge)
Parking: Parking is free and unlimited. Trailer parking is available next to the Jim Graham building, down the hill in the flat gravel lot. Gate 5 on Youth Center Drive is the closest gate to our event. Signage will be posted all week to guide exhibitors and attendees through road construction.

Questions? Call or email Erin Calabritto, Operations Manager, at (919) 674-0409 or erinc@mpeshows.com for assistance.
10 Tips for Exhibitor Success
Watch this quick video for our top ten tips on how to succeed in marketing your business at the home show!
Food & Beverage Sampling Guidelines
All food sales and related sampling must be approved by the NC State Fairgrounds and Marketplace Events. Concession style food service is not permitted (prepared foods that can be consumed immediately). Pre-packaged food and beverages (candy, chips, bottled water, etc) may not be given out as promotional items. Pre-packaged food and beverages (packaged for preparation and consumption at a later time) may be sold and sampled, pending approval of the NC State Fairgrounds and Marketplace Events show management in accordance with the guidelines below.

- Sample being offered must be a product being offered by the exhibitor
- Beverage Sample Size: 2 oz. or less
- Food Sample Size: 1 square inch or less and fit in a standard 1 inch condiment cup
- Approved sampling must be offered in compliance with any regulatory requirements from Wake Environmental Services (919) 856-7419
- Any approved sample containing alcohol will be subject to the current State Fair Alcohol Policy
- To be considered for approval, you must submit ALL THREE of the following for consideration: a description of what you are selling, a description of what you are sampling, and your updated Certificate of Insurance (COI) naming NC State Fairgrounds and Marketplace Events as the Certificate Holder AND additional insured with the venue address listed as 4285 Trinity Rd Raleigh, NC 27607 and valid for all dates of the applicable show.
Email the information above to erinc@mpeshows.com at least 30 days prior to the show for review, approval, and acknowledgment of sampling guidelines or if you have questions.
HOW-TO ENHANCE YOUR COMPANY'S ONLINE EXHIBITOR LISTING
Your basic listing will be uploaded to the website when you book your booth. Within 24 hours you will receive an automated email to enhance your listing. This link can be used multiple times and you can make updates and changes to your listing until ONE day after the show commences. If you have any questions regarding the online exhibitor listing or do not receive the link, please email JenK@mpeshows.com.

Need help with your listing?
View the tutorial video below and refer to the FAQs.
CONNECT ON SOCIAL
Social media can be a powerful tool to enhance your success at the show! Here are four quick tips to make sharing easy.
Follow us on Facebook and Instagram and be sure to tag us in your posts so we can reshare and broaden your audience!
Use the official show hashtags: #RaleighHomeShow #FGIdealHomeShow
The show promotional images mentioned in the video will be posted here closer to the show.
SCAM WARNING
There have been a number of spam emails offering our attendee lists. These are scams and the senders are unauthorized to use the Marketplace Events' name. These scammers are attempting to receive monies from exhibiting companies without providing anything in return. These emails are not approved by Marketplace Events, and Marketplace Events would never ask for bank information or other sensitive information over email.
CLICK HERE for more information.