SAUCY BBQ SECRETS FOR LABOR DAY FROM 'WINNINGEST MAN IN BBQ' - MYRON MIXON
Aug 31, 2022, 17:07 PM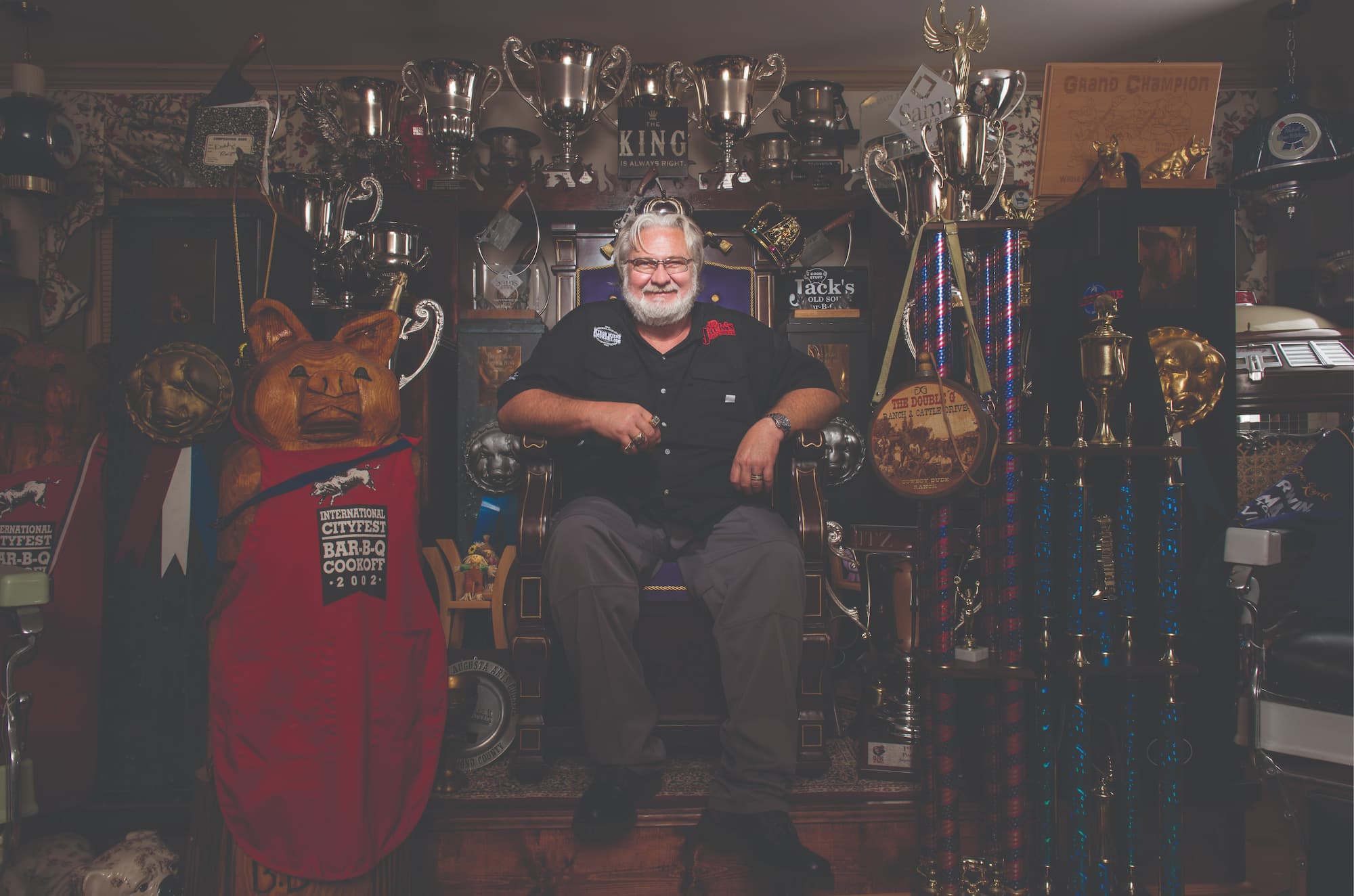 Not only is he a five-time world champion, the "winningest man in barbecue" is also four-term mayor of Unadilla, GA. Myron Mixon, star of Cooking Channel's BBQ Pitmasters and chief cook of Jack's Old South Competition Bar-B-Que Team, appears at the Raleigh Fairgrounds Home Show on Saturday, September 17 at 1 p.m. to share his tried-and-true grilling tips (just in time for tailgate season).
So how many wins make Myron the "winningest"? For starters, he's won over 200 grand championships resulting in over 1,800 total trophies, 30 state championships, 8 Team of the Year awards, and 11 national championships.
Myron is a New York Times bestselling author with three cookbooks under his belt. In addition to his books, Myron's products can be found in retail stores across the country, including his own line of smokers/grills and sauces and barbecue rubs available at www.myronmixon.com.
Check out his recipe for Pitmaster Chicken Wings below, and bring all your burning BBQ questions for pitmaster Myron to the Atlanta Home Show. Here's a saucy tip ahead of the show: buy tickets in advance and save, click here.

PITMASTER CHICKEN WINGS
Ingredients:
12 chicken wings
2 c. distilled white vinegar
Kosher salt and freshly ground black pepper, to taste
Juice of 1/2 lemon
Vinegar-based barbecue sauce


Instructions:
Rinse the wings thoroughly in cold water and pat them dry. Using a spray bottle, spritz the wings thoroughly with white vinegar. If you don't have a spray bottle, pour vinegar into a bottle and dip wings in. Season them liberally all over on both sides with salt and pepper.

Heat a charcoal grill or gas grill set up for indirect heat to 350°F. Place chicken wings on the grate over the coals in the smoker or on the opposite side of the fire in a gas grill. Take care not to overlap them.

Combine 1 cup of white vinegar, lemon juice, salt and pepper in a spray bottle, or in a small bowl.

After approximately 15 minutes, flip the wings, then spritz (or brush if not using a spray bottle) with vinegar-lemon mixture. After another 15 minutes, spritz again and check for doneness. Take the largest wing and pull the "drummie" from the flat. If it pulls easily, they're done. (Alternatively: When the drummies reach an internal temperature of 165°F / 75°C on a meat probe, they're done.)

Transfer the wings to a wooden cutting board or platter, cover them loosely with foil, and let them rest for 15 minutes. Serve them with some barbecue sauce on the side, if you like.