Exhibitor Spotlight: Artisan Quality Roofing
We're thrilled that Artisan Quality Roofing is coming to the Southern Ideal Home Show!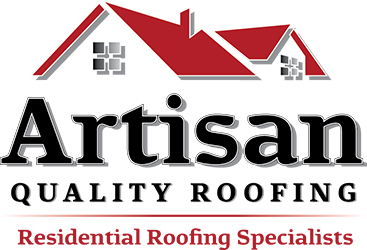 Before you visit the Artisan Quality Roofing Team at Booth #2501 from September 17-19 at the North Carolina State Fairground, get to know them a little better in our brief interview below.

Describe your products and services.
We specialize is residential roof repairs and replacements!

What are you best home and garden tips for the season?
Never rush into picking your contractor. Always take the time to do your research and ask LOTS of questions! You don't want to have to pay for the same work twice!

What are your featured items this season?
We are offering two AMAZING giveaway drawings: a free roof tune up and a free gutter cleaning! We are also offering $250 off any full roof replacement (terms & conditions apply). Want to book an appointment at the home show? You'll receive a free canvas tote bag (while supplies last)!

What are your home or garden pet peeves?
Our top pet peeve is when a contractor calls themselves "local" when they really aren't.

What is the strangest client request you've ever received?
After the September 2020 hail storm, we received dozens of calls from a brand new development asking for roof inspections. We were confused why so many new homes would have roof damage. Turns out, they all did! The roofs were installed poorly by the builder (an unfortunate but common occurrence) so the shingles did not withstand the hail and sustained heavy damage. Dozens of homeowners had storm damage claims and full roof replacements!

What is your favorite part about the home show?
We love connecting with and getting to know homeowners from all over the Triangle!

Any additional company info you'd like to include?
Fun fact: we have an office kitten! His name is Coconut, and our company owner found him lost in the hills of West Virginia.

The Southern Ideal Home Show takes over the North Carolina State Fairgrounds September 17-19, 2021.

Get your tickets now!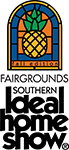 NORTH CAROLINA STATE FAIRGROUNDS
SEPTEMBER17-19, 2021.
Aug 30, 2021, 18:51 PM